Bradenton Locksmiths | Locksmith In Bradenton | Locksmiths In Bradenton Florida
BRADENTON LOCKSMITH
CALL US AT: (941) 357-4994
Automotive Locksmith Services - Bradenton Locksmith
Have you ever lost your car keys or had them stolen? Remember that sick feeling you got in the pit of your stomach? Usually when this happens, we are not home or at work - usually we are at a social function or event of some kind.

Wouldn't it be nice to be able to call someone for immediate, professional help no matter what the day or the hour? Now you can - Bradenton Locksmith has highly trained service technicians ready to come to your assistance.

Besides our emergency automotive service we offer help with removing broken keys from ignitions or trunks. We can rekey most cars, trucks and motorcycles on the spot. We can repair damage to lock mechanisms from attempted break-ins. Our services include:
key extraction from ignition cylinders and trunks
car key duplication service
unlocking and opening car trunks
car lock replacement
transponder key duplication and repair
rekeying cars and trucks from ignition to trunk
emergency lockout service
service of foreign and domestic vehicles
motorcycle ignition rekey
Our locksmith professionals come to you fully background checked and bonded. We carry the appropriate licenses and insurances necessary to handle the job as well as to give you total peace of mind. After all, if you get locked out of your car at midnight in an unfamiliar neighborhood, the last thing you need to worry about is who's coming to "save" you.

Here at Bradenton Locksmith, our goal is your total satisfaction. We guarantee our work and price it affordably. We make it easy to call us and use us. Once you do, you will rave about our company to others. That is how we have grown to become the Bradenton, Florida, locksmith favorite.

Be one step ahead...and enter our telephone number into your cell phone. Have it ready for use in case you need us. Then, let us take it from there, and get you back on the road as if nothing ever happened.
(941) 357-4994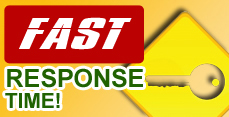 CALL US AT:
(941) 357-4994