Bradenton Locksmiths | Locksmith In Bradenton | Locksmiths In Bradenton Florida
BRADENTON LOCKSMITH
CALL US AT: (941) 357-4994
Commercial Locksmith Service - Bradenton Locksmith
Do you own a local Bradenton, Florida business? If so, call our telephone number and engage our locksmith services for your commercial location.

Bradenton Locksmith has been a trusted factor in providing quality commercial locksmith services to area companies for many years.
We are a local business too, so we know what it takes to provide top notch lock and key care to yours. Here's a partial list of what we can do for you:
emergency lockout service
desks and cabinets rekeyed
safes installed
safe combinations changed
electronic access control
electronic keypad repair
electric buzzers installed
CCTV installed and maintained
high security commercial locks installed
security assessment
Your local business is your source of revenue and your livelihood. Protect it and your employees with professional locksmith services by Bradenton Locksmith. Give us a call and engage us soon. Here's our number:
(941) 357-4994
Here at Bradenton Locksmith, we are proud of our little company. We are actively involved in the local community and have in excess of 27 years combined experience. Use our training and experience to benefit you. Call us today and make us a part of your professional team like your banker, your accountant or your dentist. We look forward to working with you. Call us now.
(941) 357-4994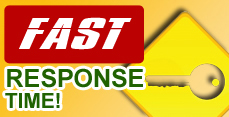 CALL US AT:
(941) 357-4994